Description
Billy Goat's 33" QUIET VAC™ touts the lowest noise level in its class and features unique cyclonic filtration, along with exclusive dust sock technology that dramatically reduces dust in dry conditions, and takes our industrial class hard surface unit to the next level. Ideal for wide area commercial, industrial and municipal cleanup applications such as tarmac, school campuses, hospitals, hotels, parks, churches, airport pedestrian areas, resorts, city streets and sidewalks!
QUIET VAC™ is the first pedestrian vacuum that has a shift-on-the-fly, hydrostatic transmission with infinite forward and reverse speeds making the unit nimble and easy to maneuver in tight areas, wide open areas or while driving or pushing manually. The unit is loaded with other features and provides the ultimate in quiet, low dust cleanup!
FEATURES/BENEFITS: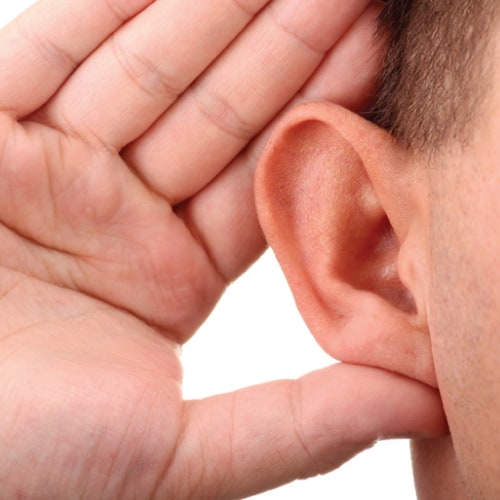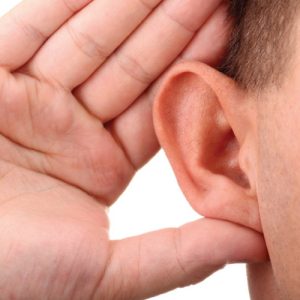 Best in class noise reduction: The QV has the lowest dB in its class compared to other vacs on the market with equal engines at the same RPM.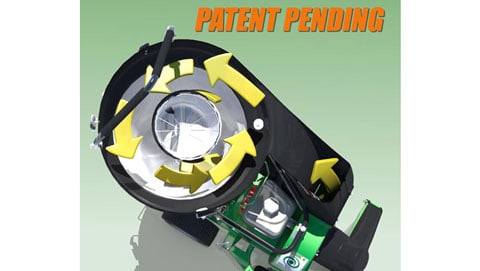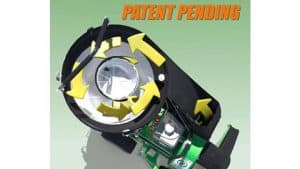 State of the art cyclonic filtration: Innovative cyclonic filtration with exclusive electrostatic dust sock captures a high volume  of dust including sub-micron particles as small as 0.1 micron. Cleans easily and is reusable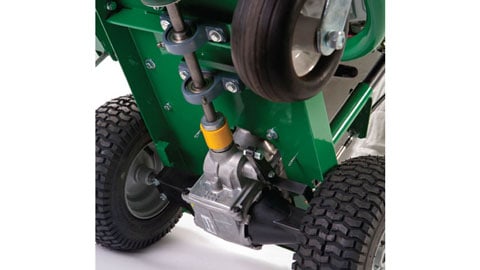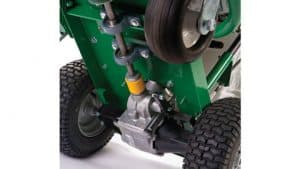 Hydro Drive Transmission: Hydro-static transmission with infinite forward and reverse speeds 0-4.8 km/h and shift on the fly. Negotiate tight spots quickly and with unbelievable ease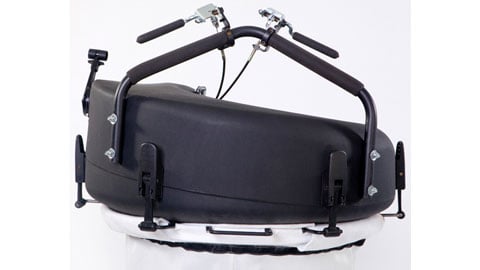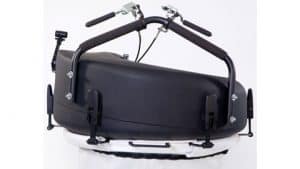 Four Latch Large Capacity Turf Bag: Holds 136L, Plus exclusive electrostatic dust sock traps dust for optimum operator and air quality protection. Comes Standard.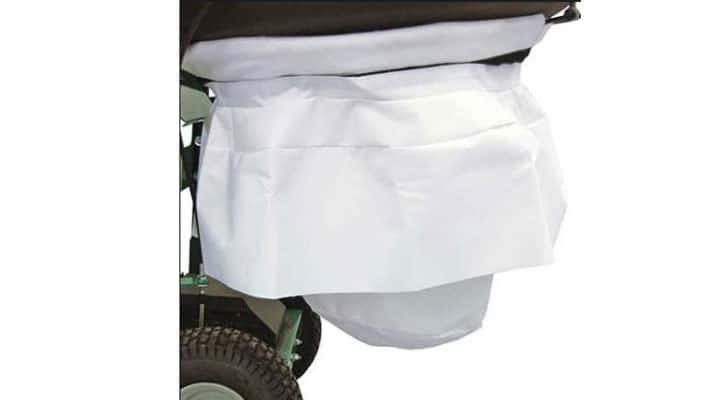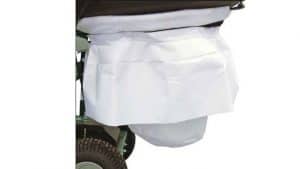 Debris Bag Skirt: Comes standard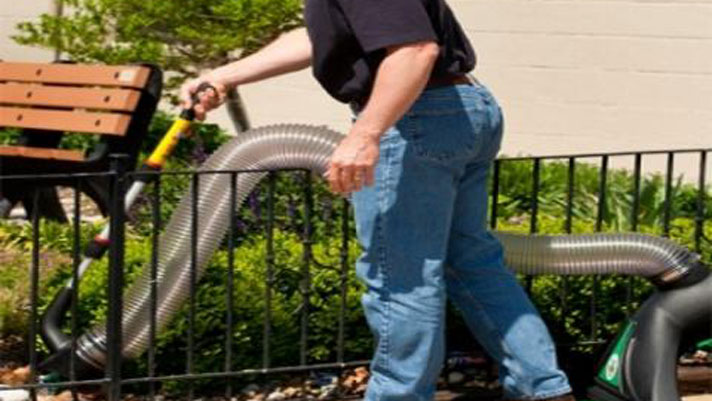 Optional Collapsible on board hose kit with ergonomic handle extension:  User-friendly hose kit expands to 10′. Magnetic intake door closure provides trouble-free switching to clean hard to reach areas
Powerful Suction at Variable Heights: Readily adjust height from 1/2″ to 3″ to accommodate any hard surface needs.
Durable Front Casters: Roll smoothly through turns and over uneven surfaces offering quick task completion.